7 examples of exceptional curated emails [& how to create your own] | Scoop.it Blog
By adminscoop In Scoop.it On 26 septembre 2015
---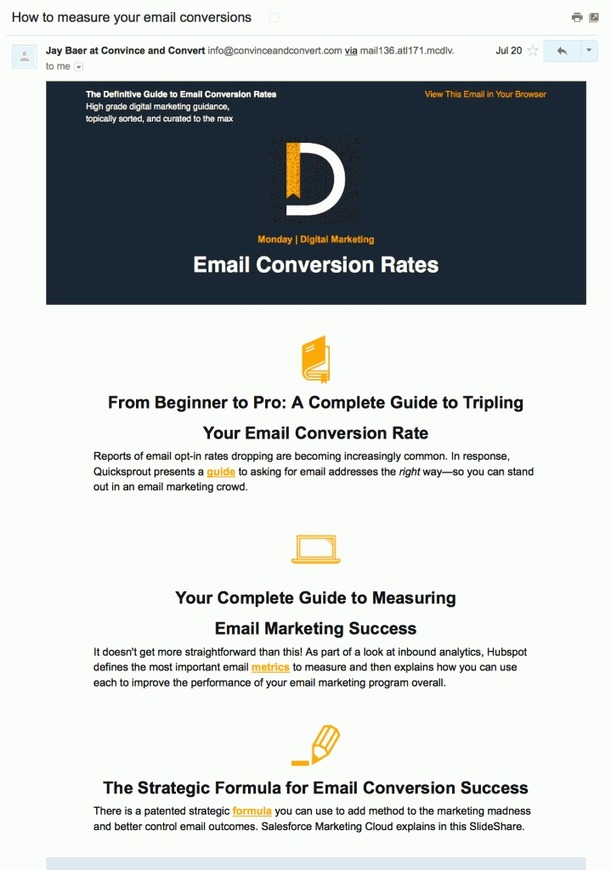 Want to try one of the best marketing time savers? This post will show you how easy it is to create exceptional curated emails. And how many first-rate marketers are doing it.
Sourced through Scoop.it from: blog.scoop.it
Adding curated content to your newsletter can help you to keep attention of your audience when you are short on own content. Some good examples of how to do it in a subtle way.
See on Scoop.it – Digital Marketing by E-Marketing Vision
---